GARENA NEWS
Garena: Southeast Asia's Most Valuable Startup Running Toward an IPO
Bloomberg, August 30 2016
In an exclusive interview, Bloomberg's Yoolim Lee speaks to Garena's Founder and Group CEO, Forrest Li, to find out the secret behind the rise of Southeast Asia's most valuable startup.
Established in 2009, Garena found early success in Singapore and quickly grew into one of the biggest internet startups in Greater Southeast Asia, with a valuation exceeding US$3.75 billion. Inspired by Steve Job's commencement speech, Li embarked on his Garena journey and aspires to build Garena into a US$100-billion consumer company in 10 years. It has set its eyes on a U.S. initial public offering in the near future, with possibly a secondary listing in Southeast Asia.
Having established itself as a leading digital content platform provider, Garena quickly expanded its internet services to ride on the region's eCommerce wave and to also cater to the unbanked population in ASEAN. Its newly-launched C2C mobile marketplace Shopee and payment services AirPay are targeting a region with 620 million consumers. Offering the unique eCommerce-payments-digital content composite, Garena aims to become the dominant internet player in the region.
To date, Garena has raised more than US$500 million, with the most recent Series D round in March 2016. Currently, its distinguished list of investors include Tencent, Keytone Ventures, Khazanah Nasional Bhd, General Atlantic and Ontario Teachers' Pension Plan.
Read more at: Southeast Asia's Most Valuable Startup Running Toward an IPO
Game for Garena: Singapore's Answer to Tencent and Alibaba
Forbes Asia, July 2015 Edition
Forbes' Jessica Tan gets to know Garena's Founder and Group CEO, Forrest Li, and finds out how he stumbled in his first venture and later went on to found Southeast Asia's largest internet company.
From a small team in a Singapore shop house six years ago to a 3,000-strong regional team today, Garena has grown to become one of Southeast Asia's largest and most successful start-ups. In this exclusive interview, Li explains how Steve Jobs' speech at Stanford ten years ago inspired him to embark on his first internet venture.
Today, Garena is Singapore's first 'unicorn' internet company – joining a rarefied group of start-ups with valuations of over a billion dollars. With the company's roots in entertainment and digital content, Garena has amassed over 140 million users in the region. Since then, Garena has extended its reach to other services such as social & commerce, communication and financial services, geared towards serving the underserved consumers in Southeast Asia.
Garena's investors include General Atlantic, and the Ontario Teachers' Pension Plan. Garena has also been doing plenty of investment of its own; for example, putting its weight behind Redmart, the online e-commerce grocery business, to foster the internet start-up ecosystem in Southeast Asia.
For Li, the business is about continually pushing the boundaries to achieve the unimaginable.
Read more at: Game for Garena: Singapore's Answer to Tencent and Alibaba
Awards and Recognition
Awards
Enterprise 50 Awards 2016 – First Runner-Up
Enterprise 50 recognises top 50 local privately-held companies which have contributed to the economic development in Singapore and abroad. Jointly organised by KPMG and The Business Times, and supported by IE Singapore, Singapore Business Federation, Singapore Exchange and SPRING Singapore, the event was graced by Mr Chan Chun Sing, Minister in the Prime Minister's Office and Deputy Chairman of the Committee on the Future Economy.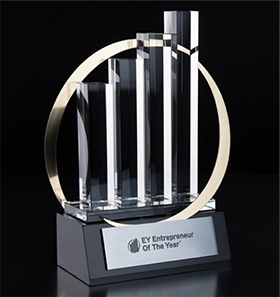 EY Entrepreneur of the Year 2015 (Internet and Mobile) – Mr Forrest Li, Founder, Chairman and Group CEO of Garena
The EY Entrepreneur Of The Year™ Awards honors the exceptional achievements of the best entrepreneurs globally. It is a unique platform that facilitates the exchange of ideas and opportunities.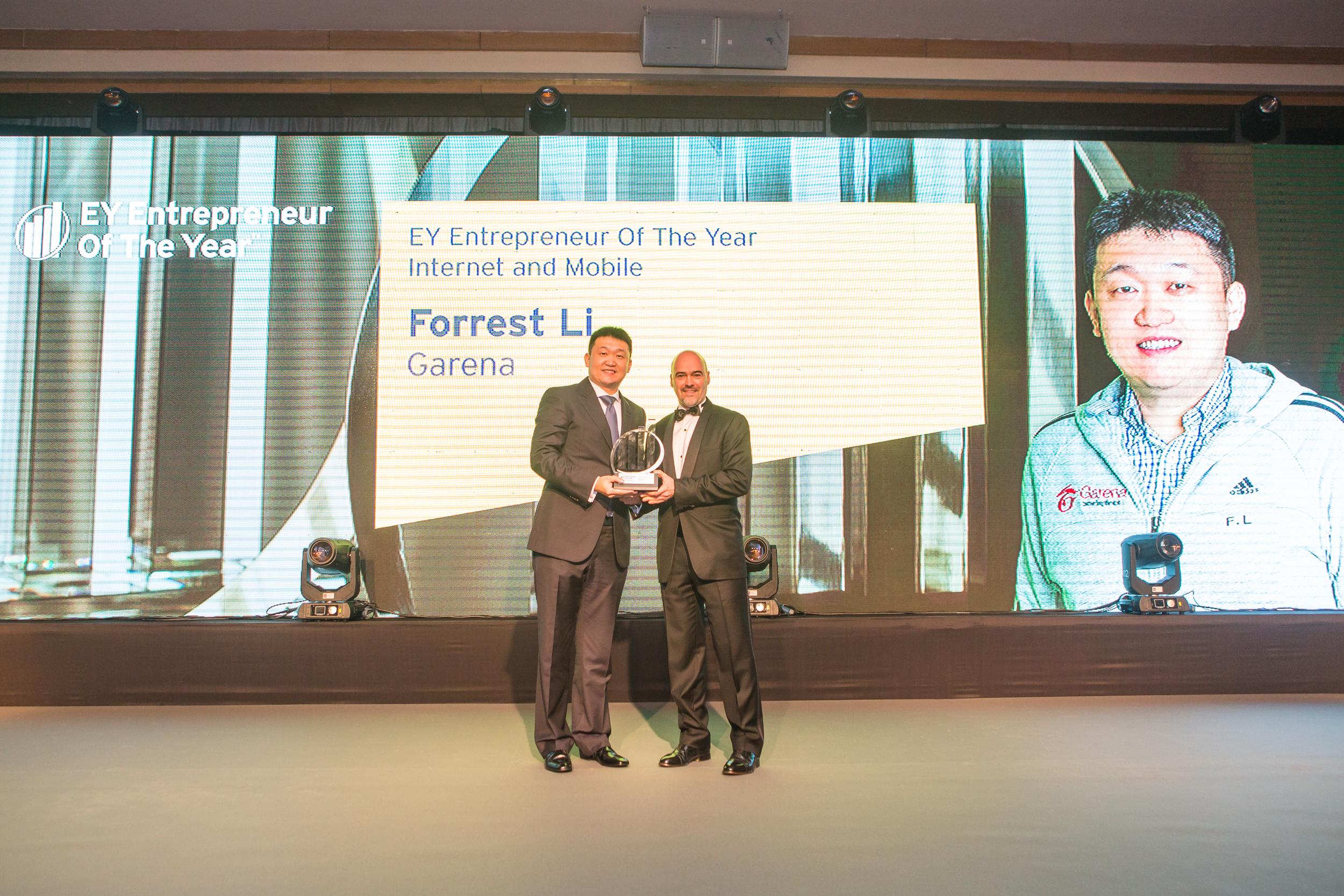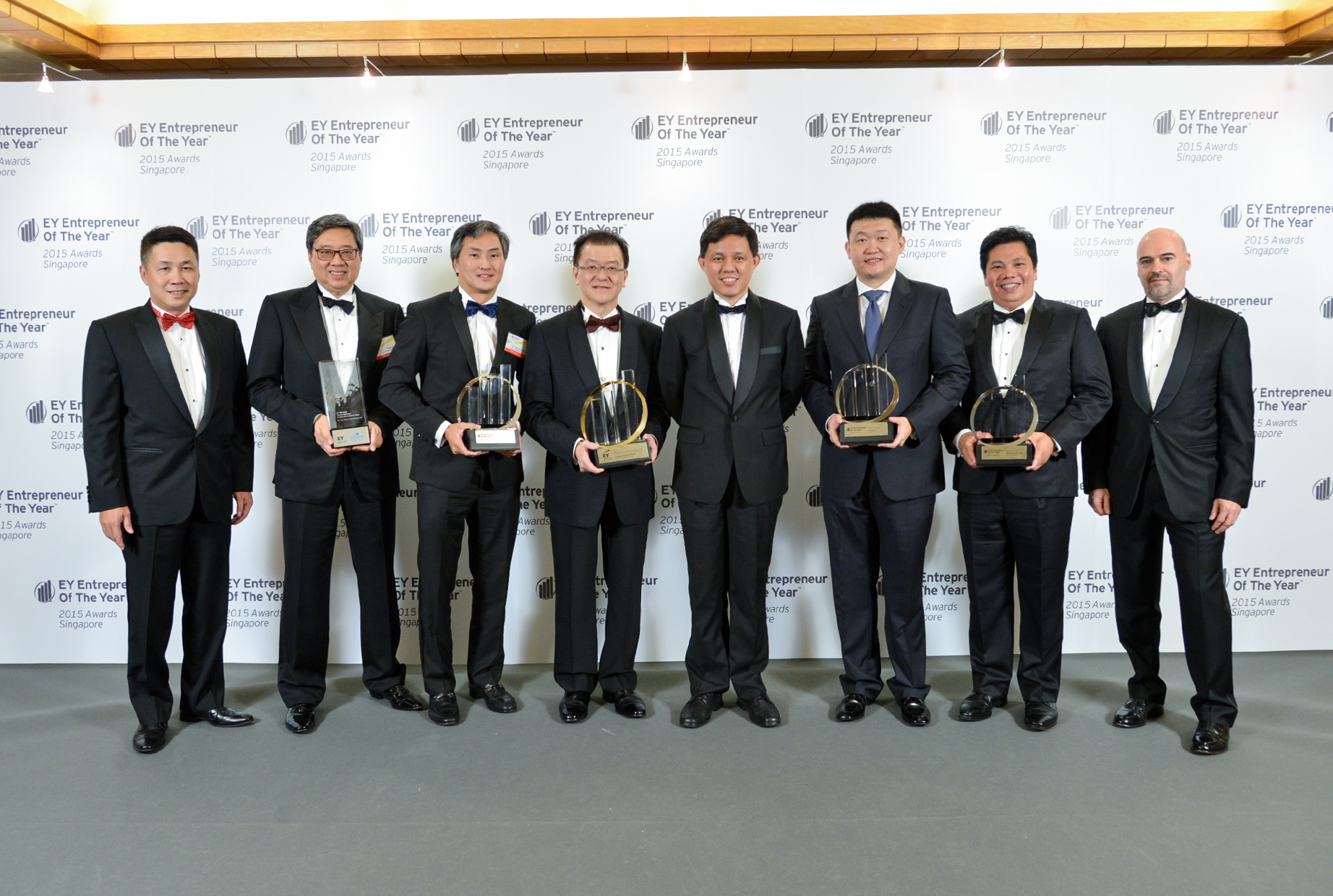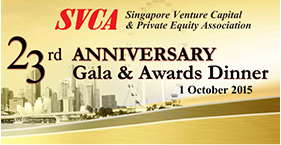 Singapore Venture Capital & Private Equity Association's VC Deal of the Year award 2015
SVCA presents a set of awards to participants in the Venture Capital and Private Equity industry. The VC Deal of the Year award is given to sponsors based on their investments in a portfolio company.

Deloitte Technology Fast 500 Asia Pacific 2015
The Deloitte Technology Fast 500 Asia Pacific is the pre-eminent technology awards program in Asia Pacific and includes nine APAC locations, namely Australia, China (including Hong Kong), India, Japan; South Korea, Malaysia, New Zealand, Singapore and Taiwan. The award winners are selected based on percentage fiscal year revenue growth during a 3-year period.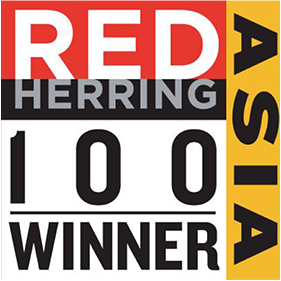 Red Herring 100 Asia 2012
Every year, the Red Herring editorial team will select a group of companies for the Red Herring 100 Asia Award. The list represents the most innovative and promising companies from a pool of hundreds from across Asia. The Finalists are evaluated on both quantitative and qualitative criteria, such as financial performance, technology innovation, quality of management, IP creation, CAGR, execution of strategy, and disruption in their respective industries. These companies will face off for the prized Top 100 Asia Award.
Recognition
World Startup Report 2014
Garena was valued at USD 1 billion and ranked as the largest Internet company in Singapore
Speeches and Interviews
Featured Speeches and Interviews
Forbes Global CEO Conference, Jakarta
18 November – 1 December 2016
The Forbes Global CEO Conference serves as a platform for CEOs, entrepreneurs, up-and-comers and thought leaders to discuss and debate issues of global concern and build vital relationships. Under the theme of 'Rising to the Challenge', this year's conference will focus on how global leaders are dealing with today's economic environment. Speaking on the Digital Domains panel, Nick Nash, Group President of Garena, discussed the key trends that will change the world as companies harness tech and innovation to keep pace in the race.
IMPACT 2016, Taipei
28 September 2016
Internet is fast reinventing the world that we live in. In Southeast Asia, with a population of 600 million, the region is quickly becoming the next frontier of global digitalisation. IMPACT 2016 gathered the region's leading internet giants to talk about how they are creating value and changing people's lives. Here, Nick Nash, Garena's Group President, delivered a keynote speech to share broadly about Southeast Asia's potential in the next 5-10 years and the growth experienced by Garena's gaming, payment and eCommerce businesses.
TechSauce Summit, Bangkok
23-24 July 2016
TechSauce is a melting pot for leaders in technology, venture capital, corporations and startups. In a fireside chat, Nick Nash, Garena's Group President, spoke to Jon Russell, Writer at TechCrunch, about how to build a unicorn from scratch, offering strategies on how to diversify a business successfully as technology evolves. Our Thailand office CEO, Maneerut Anulomsombut also spoke on the Fintech stage about the challenges and key drivers for ewallet adoption in Southeast Asia, referencing AirPay, Garena's payment platform.
Wild Digital, Kuala Lumpur
08 June 2016
Wild Digital is a platform created for key internet leaders to come together and share their bold and wild visions for building great disruptive companies. Speaking on the topic "Building Internet and Mobile Platform Companies in Southeast Asia", Garena's Group President, Nick Nash, talks about the region's immense potential and the key ingredients needed to achieve them.
Converge, Hong Kong
3 June 2016
Garena's Nick Nash joined ZhenFund's Anna Fang to discuss how failure will help Asia's entrepreneurs. The two panelists spoke openly about education reforms and the ability to fail as key to the Asian tech scene.
World Economic Forum on ASEAN, Kuala Lumpur
1 – 2 June 2016
Themed 'Shaping the ASEAN Agenda for Inclusion and Growth', this year's WEF meeting brings together a panel of speakers from Garena, Telenor Group, MDEC and Matahari Mall to discuss how digital innovation can be further encouraged in order to transform the ASEAN region. Group President, Nick Nash, spoke about connecting the unconnected, extending innovation and driving polices to support digital transformation.
RISE, Hong Kong
31 May – 2 June 2016
RISE 2016 brought together the world's biggest companies and most exciting startups to share their stories and experiences. Nick Nash of Garena Group and Alec Macfarlane of The Wall Street Journal engaged in a fireside chat to talk about business diversification strategy and rationale in Garena.
The Business Times Leaders' Forum 2016, Singapore
31 May 2016
Led by The Business Times, Minister for Trade and Industry S Iswaran delivered a keynote speech to launch the event. Garena joined the panel on "The Future Ecosystem" together with the minister, leaders from A*STAR, Standard Chartered Bank and moderated by Business Times Associate Editor, to discuss government policies to accelerate change in Singapore's startup ecosystem and drive its capacity to innovate. Nick Nash, Garena's Group President, highlighted the importance of good business model as the key to achieving sustainable outcomes.
Google e-Conomy Southeast Asia 2016, Singapore
24 May 2016
Co-hosted by Google and Temasek, e-Conomy Southeast Asia showcases the digital startup landscape in the region and its future potential to leading global VC/PE investors. Speakers discussed the digital opportunities, highlighted regional startup stories, and industry and business leaders shared their plans to grow in the region. Speaking on the panel "Scaling Startups in Southeast Asia", Garena joined other startups to explore the unique opportunity Southeast Asia offers and how to unpack the unprecedented $200 billion opportunity for the region's technology businesses.
InnovFest UnBound, Singapore
17-18 May 2016
Organised by NUS Enterprise and unBound Media in partnership with the Infocomm Development Authority of Singapore, InnovFest unBound is the platform where brands connect with disruptive innovation and explore opportunities in Asia. Sharing our thoughts and experience from running Shopee, Garena joins the panel "The Rise of the Online Commerce Giants" where Nick Nash, our Group President, spoke about the next wave of ecommerce sectors and the key ingredients for success in this region.
Singapore Business Leaders Programme
10 May 2016
The Singapore Business Leaders Programme is the annual flagship leadership development programme organised by Human Capital Leadership Institute, supported by the Economic Development Board of Singapore. It brings together voices of government, business and academic leaders to exclusively-invited participants from MNCs and large Asian corporations. Sitting on the panel, Nick Nash, Group President of Garena, explored the potential synergies between established large corporations and startups, and the role of public-private partnerships in driving the startup ecosystem and ultimately developing Singapore into an entrepreneurial hub.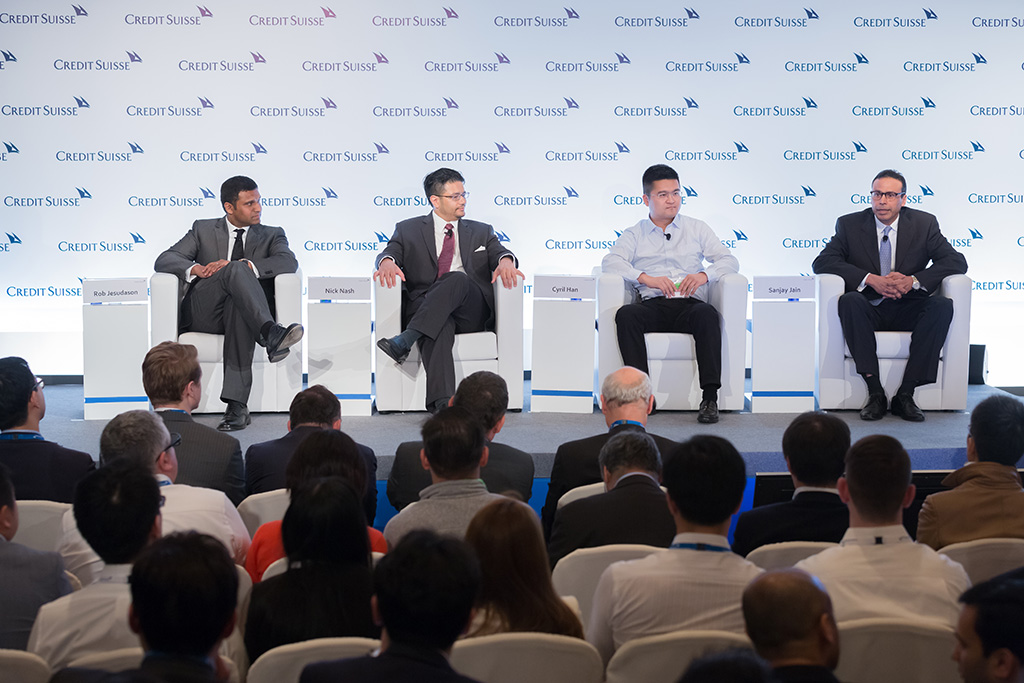 Credit Suisse 19th Annual Asian Investment Conference, Hong Kong
5 – 8 April 2016
Technology is emerging as a critical factor in not only the success but also the survival of many financial services providers and we have seen a recent upsurge of start-ups in the fintech sector looking to shake up the financial services market. How are companies incorporating new technologies into their platforms to increase market share and tap into customer demand – and what does the future hold for those companies that are slow to adapt? Nick Nash, Group President of Garena, joined fellow panelists from Ant Financial and CBA to discuss the investment opportunities that the changing regulatory environment has created for financial institutions and some of the challenges that may arise in this field.
The single biggest opportunity is not: how I can take away revenue from banks, it's: how can we serve markets banks have abdicated or ignored.
Nick Nash
Group President